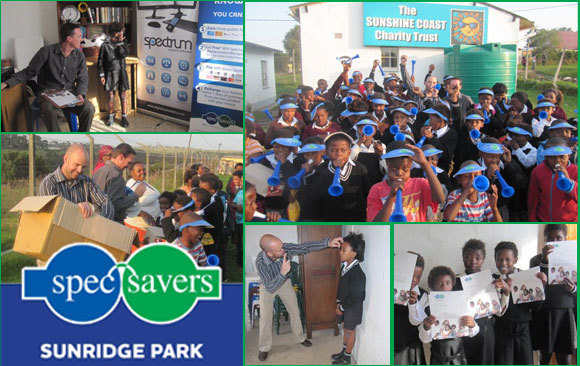 Published November 27, 2013 09:20
Its easy to forget the sad realities of life during the festive season but this year we would like to encourage you to give back, even just a little. Here is a Charity that we would love to share with you.
Spec-Savers Sunridge Village has been associated with The Sunshine Coast Charity Trust for quite some time. The Sunshine Coast charity trust was founded in November of 2004 with the aim to be actively involved in the raising of funds for communities and individuals that truly need it.  
Russell Meyer and Peter Wade, Optometrist and Practice Manager at Sunridge Village, run a Eye Care Program at iKhaya le Themba where all the kids are screened and full eye examinations are done and if glasses are needed they are given... all at a cost to Spec-Savers Sunridge Village. 
Spec-Savers Sunridge Village are also sponsors of the annual event, The Sunshine Coast Trail Run. All proceeds from the event go to the charity. 
If you'd like to get actively involved in the Charity Trust or just donate a small amount you will be helping bring a little Christmas cheer to communities that otherwise wouldn't get to experience the holiday joy. 
Please contact the Sunshine Coast Charity Trust if you'd like to help. 
email: info@sunshinecoastcharity.co.za
cell: 083 233 2194
Below are a number of links with more information:
Sunshine Coast Website - Click Here
Sunshine Coast Charity Trust Facebook Page - Click Here
Nanaga Farm Stall, Sunshine Charity Trust Information - Click Here
VIDEO: Sunshine Coast Charity Trust (edited by Russell Meyer) - Click Here