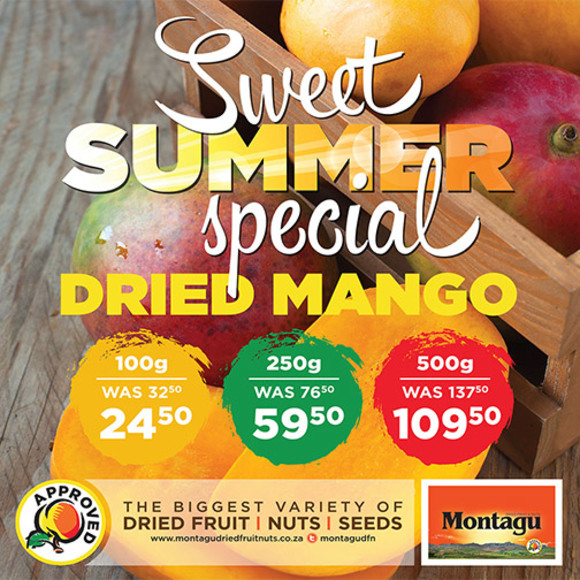 Published October 08, 2015 10:48
Montagu is running an absolutely marvellous mango special this summer! 
Visit our Montagu store and try this delicious, easy to make pecan and mango biscuit recipe. A fun recipe to make with the kids! For more information go to www.montagudriedfruitnuts.co.za, like them on Facebook or follow them on Twitter.