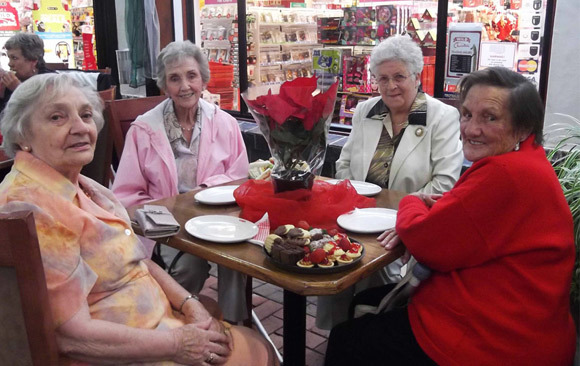 Published December 12, 2013 12:30
The annual Sunridge Village Tag a Tree Tea took place this past weekend. We'd like to thank all of those who took the time to take a tag and spread some Christmas cheer to the ladies and gentlemen in Frail Care at CP Bradfields and Stella Londt in Sunridge Park. 
The tea was organised by Sunridge Village Management and the following was provided by our caring Tenants
The delicious eats were provided by SuperSpar
Fresh, hot tea and coffee was provided by Wimpy
Pot plants and table decorations were provided by Woolworths 
Our very own Santa's Helpers, Suzanne and Terry from Centre Management went to Stella Londt and CP Bradfields the day after the tea to hand the gifts to those who could not make it to Sunridge Village.
Click Here to view the Gallery