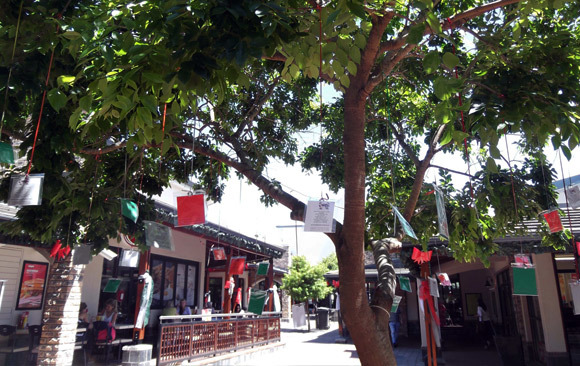 Published November 22, 2013 09:09
Sunridge Village has become involved in helping to bring a little Christmas cheer to the "oldies" in frail care at C P Bradfield and Stella Londt in the neighbourhood.
The matrons from C P Bradfield and Stella Londt provide Centre Management with names of the persons together with their hobbies and Christmas wish. These Tags get put in the beautiful Yellow Wood tree near the Woolies entrance. We always need to ensure that these tags are securely tied because "Murphy's law" and being Port Elizabeth, it will be windy. 
The public remove the tags and very generously purchase their gifts and deliver them to the centre management office. A tea with eats from SuperSpar and tea and coffee with compliments from Wimpy is arranged under the tree (for the folk who are mobile enough to attend) and the parcels are handed out.
Suzanne and Terry from Centre Management play "Father" Christmas and deliver the remainder of the parcels to the Frail Care at Stella Londt and C P Bradfield.