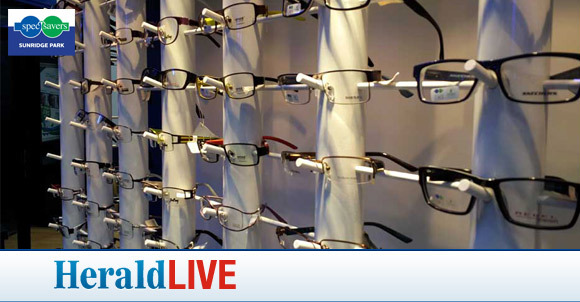 Published June 02, 2014 12:11
Source www.heraldlive.co.za
NELSON Mandela Bay's Cinderella-like status in the country's mountain biking fraternity is set to change dramatically in the coming months when the development of what is envisaged as a world- class bike park is completed at the foot of the Lady Slipper mountain outside Port Elizabeth.
While the greater area is already home to a number of mountain biking trails, the newly- established Slipperfields Mountain Biking Trails aims to be the centre of the hub and the host of the bike park – which is expected to be the first facility of its kind in the Port Elizabeth area.
Passionately driven by mountain biking enthusiasts and trail designers and experts, Lex and Sharon Holmes, the new 20km trail was developed in April against the backdrop of the picturesque Lady Slipper mountain on 600ha of pristine land at the renowned Slipperfields Estate wedding and conference venue.
Slipperfields, widely known as a comprehensive and fully licensed wedding venue, is also a working dairy farm which offers every supporting facility necessary for a successful cycling hub. While the purpose-built trail and others under various stages of development – which are also open to trail runners – are currently in operation and in use there, two well-known Bay businesses are poised to take the venue to the next level and towards a world-class facility.
Experienced biker and optometrist, Russell Meyer who owns Spec-Savers in Sunridge Park has partnered with equally experienced rider Calwyn Fereirra of SJW Civils, to develop the bike park, one of the biggest components of which will be a massive BMX track and accompanying facilities.
"Spec-Savers Sunridge Park and SJW Civils are committed to the growth of mountain biking in the Eastern Cape and are in the process of establishing a world-class bike park at Slipperfields Estate. The first of its kind bike park in Port Elizabeth, is aimed at improving the much-needed technical skills required in mountain biking, as well as promoting the importance of safe, confident riding," Meyer said.
"SJW will commence with phase one of the bike park construction next month, which promises to also attract a younger rider that fits perfectly with Slipperfields' family- orientated venue. We are excited to bring this new venture to life after having visited bike parks in Europe last year and having seen the benefits that these parks bring to the community," Meyer said. Speaking enthusiastically about the new development, Lex Holmes, a former commercial pilot who has been biking since 1987, said the new facility should by no means be viewed in isolation, but as a new adventure activity offering which could provide an economic boon for the region.
"Creating a hub with a world-class facility will have an exceptionally positive effect on the area and on the Port Elizabeth region as a whole. Firstly, the promotion of this sport is very important in the sense of getting people and especially youngsters, off the couches and into the fresh air to enjoy a healthy, fun and exhilarating activity. Our new trail will complement the others in the area and give cyclists choice and variety. Importantly, once this facility is developed, we will be looking at establishing a permanent club, so that Slipperfields will become a base for riders and following that, we will be looking into attracting major events and even championships here. All of this will have fantastic economic benefits for the area," said Holmes, who has designed and established a number trails in the Eastern Cape.
Holmes described the main trail offering at Slipperfields as a typical cross-country course with varied degrees of technical components and which meandered through the ravines which constitute parts of the Maitlands River Valley.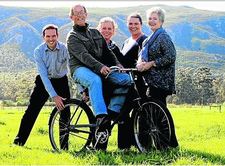 Avid mountain biker Peter Wade, who is a dispenser at Spec-Savers Sunridge Park, said while capital investment amount for the Slipperfields development could not be announced yet, the development would be substantial and would include the construction of the world-class BMX facility, a kiddies' trail, a club house and other facilities.
PEDAL POWER: Giving the Bay a push with its initiative to plan a world-class mountain bike park at foot of Lady Slipper are, from left, Peter Wade, Lex Holmes, Sharon Holmes, Jana Rademeyer and Caroline Rademeyer 
Article Taken From Herald Live's Posted Written by Allan Williams, Photo Fredlin Adriaan