Founded in 1995, The Crazy Store is the largest discount variety chain in South Africa. We've resonated with customers through tough times, making us a highly popular and favoured brand with people from all walks of life, who come to us to find great value and variety. With so much for so little, everyone will find something at The Crazy Store. It's no wonder that many consider it "the smart place to shop".
The Crazy Store gives you the power to stretch your Rand beyond breaking point on a crazy range of stuff bound to surprise and delight the whole family.
Our business is made up of 18 core categories: Toys, Candy, Gifts, Plastics, Party, Stationery, Kitchen, Bathroom, Baby, Cleaning, Garden, Pets, Hardware, Games, Personal Care, Books, Fashion and Outdoor, making up over 4000 ever-changing value-for-money product lines!
Whoever you are, whatever you need, you'll always find something at The Crazy Store - So duck into a store near you and be surprised!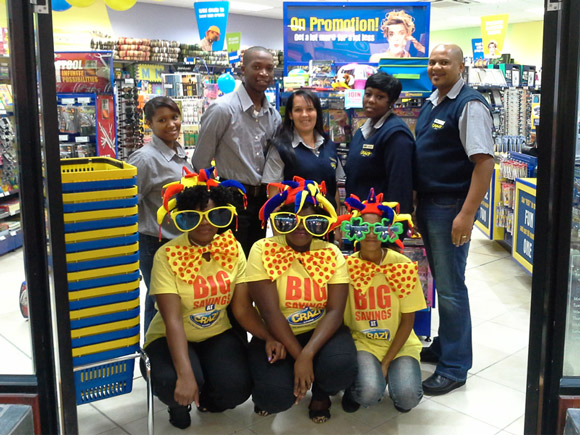 May 29 2014: Our Fun, Crazy Staff getting ready for the much anticipated opening of The Crazy Store, Sunridge Village ure you don't miss out on our Mothers Day specials only at The Crazy Store.