Why do I need an eye examination?
An annual eye examination could prevent blindness and vision impairments.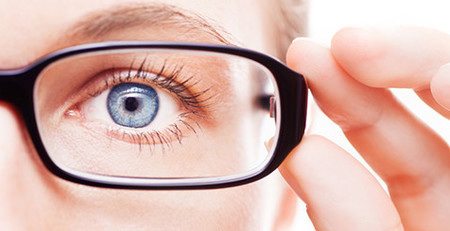 Spec-Savers Sunridge Park
What would be more convenient than making your next appointment online! Click the link below to follow our easy steps to confirm a time that best suits you.
Book Now
Get to know our magnificent team
With six dynamic team members the practice is able to offer clients two consultation rooms equipped with: Digital eye examinations with Spectrum eye care software, specialized health care testing, digital imaging systems and diabetic specialty equipment. At Spec-Savers Sunridge Park, customer's ocular health and eye care needs come above everything else. 
With the use of the latest optometric innovation and cutting edge lens technology, customers receive unsurpassed quality care and products to match their needs.
Russell Meyer-Wilson

Russell is a fun loving, ultra endurance athlete who enjoys pushing his limits both in his personal and professional capacity. His passion and desire to improve himself and Optometry, has seen him receive several awards and international acknowledgement for his research and contribution to the eye care industry.

Peter Wade 

Peter Wade is a certified optician with over twenty years' practice experience. His extensive working experience overseas and comprehensive understanding of vision care and lens technology ensures that patients receive the best possible care inside and outside the consultation room. Peter is the face of Spec-Savers Sunridge Park and sets the standard in service excellence.

Anthonet van Rooyen 

Anthonet is a qualified optometrist with ten years' experience and has been part of the Specsavers group since 2008. She has a passion for helping people taking special interest in diabetic patient care. Her genuine care for her patients and friendly disposition makes every eye examination an experience whereby each client will leave more educated about the health of their eyes.

Dorothy Wade

Dorothy has been a part of the Specsavers Sunridge park team for 10 years. She deals with all the Medical aid enquires and resolves all account issues. By doing so ensuring your medical aid honours their part of paying your claims. She sets very high goals for herself which she always achieves. She believes in doing it right the first time. 

Lori-Anne Ruiters

Lori-Anne has been with Spec savers for 8 years as an optical assistant. As the first point of contact she gives great customer service and always goes the extra mile. Her extensive knowledge of the brand allows her to assist clients in a professional manner. Her moto - do good and you can expect good but do great and you can expect beyond your expectations.
"Every customer who enters our practice is the most important person in our business. Without the opportunity to serve our customers we are nothing." - says Russell Meyer-Wilson, head optometrist