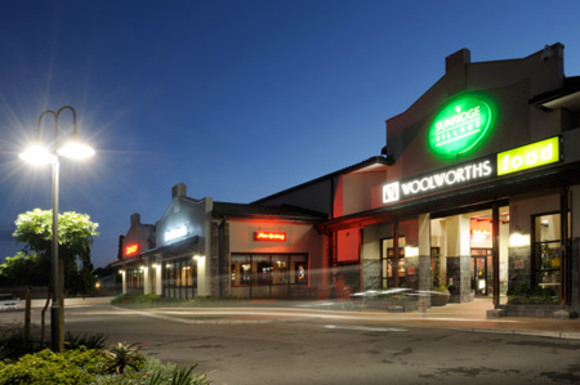 Published January 23, 2013 12:24
Congratulations to Mike Nowick (Ulterior Designs) who has won a Silver Award for Sunridge Village Shopping Centre Landscaping (Stage 2). Sunridge Village received an Merit Award in recognition of excellent design at the recent awards ceremony in JHB. It boasts a number of awards under its belt from organisations such as the SA Council of Shopping Centres (SACSC) and the SA Property Owners Association (SAPOA), as well as a number of Service Excellence Awards.
The Cattle Baron at Sunridge Village won the overall South African Retailer of the year Award. The award celebrates retail excellence - excellence across all disciplines and across all sectors.